Mid Term Exam for VHDL, Session 2004/05


Answer all questions. You may use the available space below as answer sheet. Any extra pages must be enclosed together in order. Marks will be deducted for those who refuse to follow orders!


Question One:

Supposedly you have a meeting/ group discussion taking place the next day and you are mentally unprepared for it (as your default setting is after 48 hours). The other members have decided to execute the meeting at when your next class will only be at . You don't have any wish to lepak at the mall and the meeting will probably end after 30 minutes.

Based on your current mood status, answer this question. You may include a diagram to support your arguments. (25 marks)


Question Two:

Draw a schematic diagram of Question One. (25 marks)


********************************************

Answer:


Question One:



Answer: Redha je lah, teacher....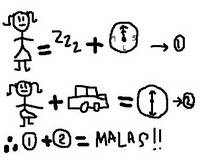 Figure 1: This diagram represents the reason of my Malas-ness.
Question Two:

Answer:
Figure 2: My Schematic Diagram